Liberty Games PowerLifting
Sports Chair:   Wesley Kipp,  Wesley's email,  518-469-5510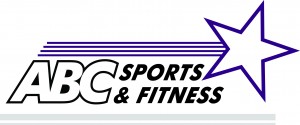 Date of Event:  Saturday, July 8, 2017
USAPL Sanction:  NY-2017-10
Location:  ABC Sports & Fitness, 3 Johnson Rd. Latham, NY 12110
Directions:  Googlemaps
Registration Fees:  Sub Jr.; Jr. and Adult – $85;  Youth (under 13) – $50; Bench Only – $75
Spectator Fees:  $10/person; 10 and under are free
Registration Deadline:  June 24, 2017.  Registrations submitted after this date will be $100 and may be accepted at the discretion of the event director.
LIBERTY GAMES POWER LIFTING ENTRY LIST 
LIBERTY GAMES SESSIONS and SCHEDULE (There will also be an informal equipment check Friday evening, starting at 8:00, during setup.)
Event Divisions: These Divisions apply to both Raw and Equipped
Youth (Under 13), Sub Junior (13 – 18), Junior (19-23), Open,
Masters I (40-49), Masters II (50-59), Masters III (60-69), Masters IV (70+)
Weight Divisions: 
Women – 43kg (94.7lb)(This weight may only be entered by Juniors and younger); 47kg(103.6lb),  52kg (114.6lb),  57kg(125.6lb), 63kg(138.8lb),  72kg(158.7lb), 84kg(185.1lb), 84+kg(185.1+lb).
Men –  53kg (116.8lb.) (This weight may only be entered by Juniors and younger); 59kg(130lb), 66kg(145.5lb), 74kg(163.1lb), 83kg(182.9lb), 93kg(205lb),105kg(231.4lb), 120kg(264.5lb), 120kg+(264.5lb+).
Awards:  Liberty Games medals will be presented to 1st, 2nd, 3th place finishers for each weight class, both Raw and Equipped; Men and Women; including Juniors and Masters. 
Eligibility:  All lifters must be a current USAPL member. NY State residency not required.  Proof of membership will be required at event check in.  USAPL Memberships may be bought online for $45 at http://www.usapowerlifting.com/forms/MembershipApplication.php
Memberships may also be bought at the meet for $50. (CASH ONLY)
**Note: All memberships purchased must be for the 2017 year and will expire on 12/31/2017*
Technical Rules: This competition is sanctioned by USA Powerlifting and all USAPL/IPF Technical rules will be followed. The Technical rules can be viewed here: http://www.usapowerlifting.com/committees/technical/
Drug Testing:  There will be a urinalysis test given to 10% of entries, picked at random.  Release forms need to be signed by each and every contestant before being allowed to compete.  Failure to submit to and/or passing the drug test will result in DISQUALIFICATION.
Uniforms: One piece lifting suits are mandatory for all contestants (singlet), as well as non-supportive briefs without legs for competition and weigh-ins and knee high socks!  ALL equipment must conform to USAPL standards, supportive suits, shirts and wraps must manufactured by Inzer, Titan or Metal. All others are not allowed. For further clarification please visit http://www.usapowerlifting.com/committees/technical/ or contact the meet director.
Schedule:  (Tentative)
Friday, July 7, 2017:
8:00pm: Optional equipment check at meet venue
Saturday, July 8, 2017:
7:00-9:00am:  Weigh in and equipment check
8:30-9:00am:  Rules briefing
9:00-12:00:  Women and Lightweight Men
12:00-6:00pm:  Middle and Heavyweight Men
6:00pm:  Awards Presentation and Drug Testing Protocol
Online Registration:  Registration has been reopened.  We have now added a second platform to this event to accommodate the growing number of interested participants.  We are now up to 85 lifters!