Liberty Games Track & Field
Chairperson:  Anthony Mills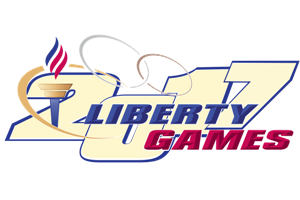 Committee:  Shannon Gawronski, Bill Sherman, Crystal Muse, Derrick Hudson, George Taylor
Date of Event:  Friday – Saturday, July 14-15, 2017
Rain date for Combined Events is Saturday
Start Time:  Combined Events on Friday – 5:00pm;  Full meet on Saturday – 11:00am
Location: Mohonasen HS, 2072 Curry Rd, Schenectady, NY 12303
Four year old track with 8 lanes all around and steeplechase pit.
Combined events on Friday, July 14.  Full meet on Saturday, July 15.
Event Fees:  Youth divisions: $10 -2 events +$5 each additional event; Adult divisions:  $25-first event + $5/each additional event. Triathlon/Pentathlon – $25; Heptathlon/Decathlon/Weight Pentathlon – $30.
Registration Deadline:  Thursday, July 13, 2017, 8pm  NO DAY OF MEET REGISTRATION
Registration deadline for combined events:  Tuesday, July 11, 2017.
Rules of Play:  USA Track & Field 2017 rulebook
Eligibility:  USATF membership is not required.  Youth divisions 12 and younger allowed up to three events; Youth divisions 13 and older are allowed up to four events.  Relays do not count towards the event limit.
Age Divisions:  Age is determined by birth year for all youth divisions; day of meet age for open and masters.  Age divisions are:  Primary (2011+); Sub Bantam (2009-20010); Bantam (2007-2008); Midget (2005-2006); Youth (2003-2004); Junior (2001-2002);Senior (1999-2000, and those who are still 18 up to August 6, 2017); Open, 19-29; Masters, 30+.  Masters are grouped by 5 yr. age divisions.
Track Events: 100m, 200m, 400m, 800m, 1500m, 3000m, 5000m, 80m HH, 100m HH, 110m HH, 200m IH, 400m IH, 1500m RW, 3000m RW, 5000m RW, 4×100, 4×400, 4×800.   Relays will declare at clerking tent.
Field Events:   High Jump, Pole Vault, Long Jump, Triple Jump, Shot Put, Discus Throw, Mini Javelin Throw, Javelin Throw.  There will be no implement inspection.
Combined Events:  Triathlon, (Primary Triathlon consists of Long Jump/Shot Put/200m), Pentathlon, Masters Pentathlon,  Weight Pentathlon, Heptathlon, Decathlon