Liberty Tour Championships (Liberty Games)
Date of Event:  Friday – Saturday, July 19-20, 2019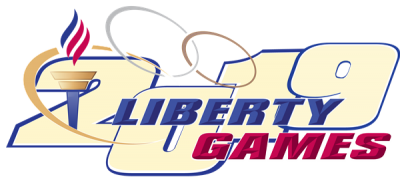 Rain date for Combined Events is Saturday
Start Time:  Combined Events on Friday – 5:00pm;  Full meet on Saturday – 11:00am
Location: Mohonasen HS, 2072 Curry Rd, Schenectady, NY 12303
All weather track with 8 lanes all around and steeplechase pit.
Paper Entry Form
Team Entry Form
Schedule of Events  
Combined events on Friday, July 19.  Full meet on Saturday, July 20.
Event Fees:  Youth divisions: $12 -2 events +$5 each additional event; Adult divisions:  $25-first event + $5/each additional event. Triathlon/Pentathlon – $25; Heptathlon/Decathlon/Weight Pentathlon – $30.
Registration Deadline:  Wednesday, July 17, 2019, 8pm  NO DAY OF MEET REGISTRATION
Registration deadline for combined events:  Tuesday, July 16, 2019.
Rules of Play:  USA Track & Field 2019 rulebook
Eligibility:  USATF membership is not required.  Youth divisions 12 and younger allowed up to three events; Youth divisions 13 and older are allowed up to four events.  Relays do not count towards the event limit.
Age Divisions:Youth age divisions are determined by the year of birth.  Primary – 2013 +; Sub Bantam – 2011-2012; Bantam – 2009-2010; Midget – 2007-2008; Youth – 2005-2006; Juniors – 2003-2004; Seniors – 2001-2002 (This division includes those athletes who are still 18 up until August 3, 2019).  Open and Masters age divisions are determined by age on the day of the meet. Open, 19-29; Masters, 30+.  Masters are grouped by 5 yr. age divisions.
Track Events: 100m, 200m, 400m, 800m, 1500m, 3000m, 5000m, 80m HH, 100m HH, 110m HH, 200m IH, 400m IH, 1500m RW, 3000m RW, 5000m RW, 4×100, 4×400, 4×800.   Relays will declare at clerking tent.
Field Events:   High Jump, Pole Vault, Long Jump, Triple Jump, Shot Put, Discus Throw, Mini Javelin Throw, Javelin Throw.  There will be no implement inspection.
Combined Events:  Triathlon, (Primary Triathlon consists of Long Jump/Shot Put/200m), Pentathlon, Masters Pentathlon,  Weight Pentathlon, Heptathlon, Decathlon