Early Experience Pays Off!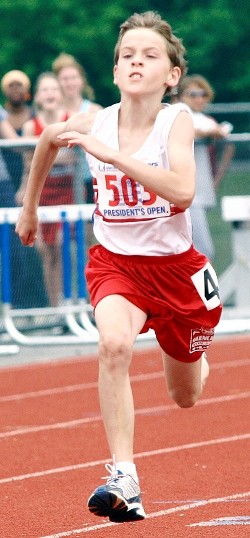 This Senior Ichabod Crane athlete just finished the Colonial Council Indoor Track & Field Championships, taking 1st Place in the Long Jump and Triple Jump with jumps of 20′ 4 3/4″ and 43′ 1/2″, respectively.
Austin Leonard began his "illustrious Track & Field career" at the Empire State Liberty Tour Track & Field Series as a member of the Glencadia Bullets, a youth track & field club from Kinderhook, NY.  Pictured here in 2008, he ran the 9-10 year old Boy's 100m Dash in 15.40 seconds, and a 1st Place Finish.  At the same meet, he also took 1st Place in the Long Jump, with a leap of 12′  9 1/4″.
Congratulations to Austin Leonard for being selected the Featured Athlete!