CM Eagles' Track & Field Program Info
Start Date: Monday, April  24, 2023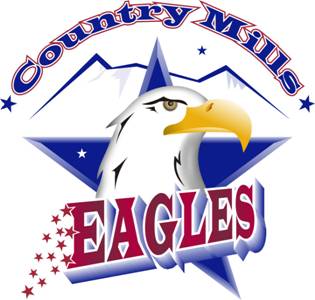 Please bring your parent permission form and physician permission form to your first week of practice.  Your Physician Form is good for one year, so if you already submitted one to your school, just get a copy from them.  After the first week, we cannot allow you to continue to practice without the proper paperwork.
Practice Location:
Rensselaer High School Track
Practice Times:
Mondays & Thursdays, 6:00 – 7:45 pm;  Saturdays, 9:30 – 11:30 am.
Registration Fees:  Registration fees cover AAU and/or USATF Membership; Uniform; Meet Entry Fees.
CM Eagles Registration is: $200 per athlete;  $150 each additional athlete from the same Family.
Paper Registration Form: Mail to Country Mills Eagles, 5 Southside Drive, Suite 11-139, Clifton Park, NY  12065
2023 Meet Schedule
May 27, 2023 – Patriot's Invitational
June 4, 2023 – Constitution Classic
June 11, 2023 – President's Open
June 17, 2023 – Adirondack Championships
June 29 – July 2, 2023 – AAU Region 1 Championships
July 16, 2023 – Liberty Games
July 29 – August 5, 2023 – AAU National Championships @ Des Moines, IA