BOLTS THUNDER PAST STARZ and EAGLES!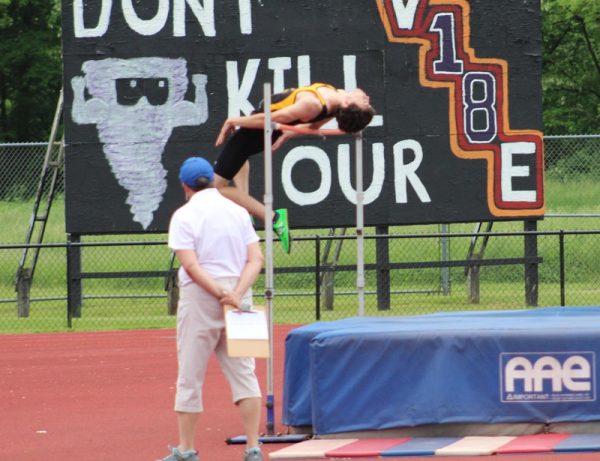 The Constitution Classic is the 2nd Leg of the Liberty Tour Track & Field Series, and in 2018 it was held at Norwich High School, which is the home of the Norwich Bolts Track & Field Team!  Led by two (2) Record Setting Performances from Gabriel Gawronski (Pictured Above), the son of Head Coach Shannon Gawronski, the Bolts scored more Points than the 2nd Place NY Starz, and the 3rd Place Country Mills Eagles, combined, to finished with 333 Points, catapulting them into 1st Place in the Liberty Tour Team Scoring for 2018!
    Gabe set the Constitution Classic Record in both the Boy's HJ (1.80m)  and 400m Dash (51.22) to help the Bolts THUNDER into 1st Place, as the Liberty Tour heads to Taconic Hills High School on Sunday, June 10th for the President's Open.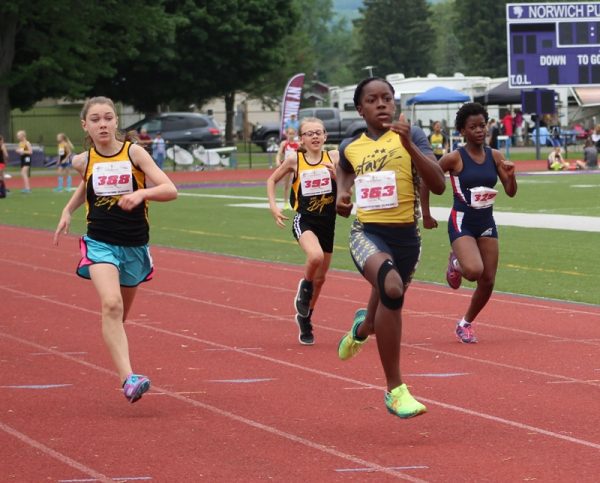 The NY Starz had their share of Record Setting Performances, too, as Abigail Charles set a Constitution Classic Record in the Midget Girl's 100m Dash with a time of 13.80 seconds.  "The NY Starz made the trip to Norwich from The City (New York City) to be a part of the Constitution Classic, and it appears that they made the best of that trip", noted Lisa Mills, Sr. Event Coordinator for the Empire State Sports Council.  She continues, "This certainly changes the Team Scoring in ways that some may not have imagined when the Liberty Tour kicked off last week with the Patriot's Invitational, as it leaves the Defending 2017 Liberty Tour Champions (Country Mills Eagles Athletic Club) sitting currently in 3rd Place."
     Next up on the Liberty Tour Track & Field Schedule is the President's Open on Sunday, June 10th at Taconic Hills High School, and that will begin at 2:00 pm.  The Adirondack Championships are the following week at Ichabod Crane High School, as the Glencadia Bullets will be the host for that event.  In addition, the Team Scoring for the Adirondack Championships is "weighted", which means that each Point Scored is worth 1.5 Points.  Registration for both events is already open!