Liberty Tour 2006 – Fired Up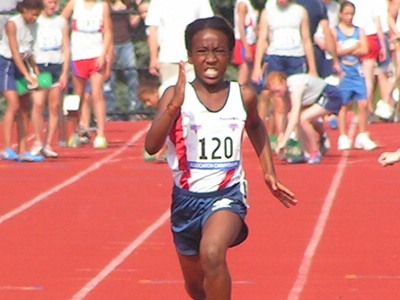 All of us at the Liberty Group are very proud to announce the Second Annual Empire State Liberty Tour Track & Field Series!
It was the first, and is the only, series of its kind in all of New York State, and the Northeast!  In addition, it is also the first and only Track & Field series to accommodate all Youth, Open, and Master's divisions.
Scheduled to begin Memorial Day Weekend and culminate on Independence Day Weekend, the Liberty Tour was appropriately named.  Meets will be held at four various locations throughout the Capital Region (Albany to Queensbury).
This year we have made some wonderful changes that will excite all of the USATF clubs, school teams, or corporate teams.  If you register your club or team prior to the deadline for registration of the Patriot's Invitational, you will not only have a great time at the meet, but you will be able to do it less expensively.  All teams that register 15 or more athletes will pay only $10.00 per athlete for the entire Liberty Tour Series!  But, if you register 35 or more athletes, your team will pay only $5.00 per athlete!  That's an incredible deal!  All four meets for only $5.00.  Be sure to check back in April for more details on how to register your team!
With the Vision to become one of the Premier Track & Field Events in America, we are excited about the growth we will see this year and the years to come.  We hope you will join us, and become a part of the vision!