Cheering for ES Sports
The Empire State Sports Council (ES Sports)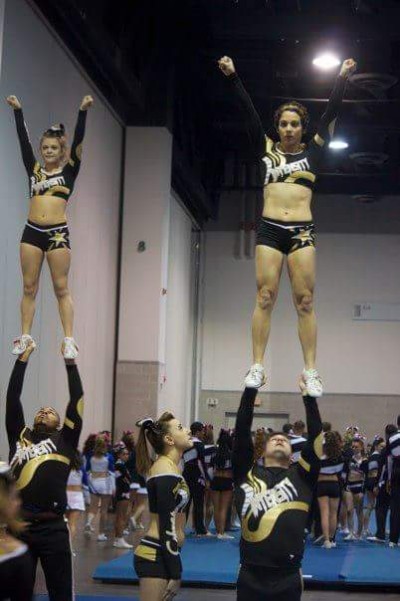 has had its share of challenges since August of 2011, when the organization first began, and at times it may have seemed as though there were few in their corner "Cheering" them on.  Whether that was an actual concern or not, it has been overcome for sure, as they are announcing a new addition to the Board of Directors.  He was first welcomed in April as one (1) of two (2) Sports Chair Representatives that will take on such a role.  Perry Foster is the Sports Chair for Cheerleading, which plans to make its debut in the Liberty Games in 2016.  However, after just a few short months in that capacity, he has been asked to take a place on the Executive Board, and so as of October,  the Empire State Sports Council is pleased to announce Perry Foster, as the new Treasurer of the Board of Directors.
Getting his start in the Financial Sector at SEFCU as a Member Specialist in 2009, Perry has worked hard and diligently over the last six (6) years, and in April of 2015 became an Assistant Vice President at M&T Bank.  "There is NO Doubt that Perry has the skills necessary to undertake what could arguably be one of the most difficult positions of the Executive Board to fill", notes Anthony Mills, Executive Director of the Empire State Sports Council.  He continues, "There are few people that are uniquely qualified to be the Treasurer, but Perry brings a good mix of Financial skills and People skills to the leadership of our organization, and I look forward to working with him in the coming months and years."
With a strong belief in Exercise, Education, and Health, Perry is a perfect fit for the Mission of the Empire State Sports Council.  He began his Cheerleading career in Sacramento, CA in 2001 competing on High School, Collegiate, and All Star Teams.  Having been a part of numerous Regional, National, and World Championships all around the United States, he has also performed on such stages as the Macy's Thanksgivings Day Parade, Good Morning America, and the New Year's Parade in London.  As an athlete on numerous co-ed All Star Cheer Teams, in 2012 his Team was ranked 17th out of 143 teams in the Large International Coed Division at the World Cheerleading Championships held at the Walt Disney ESPN Wide World of Sports in Orlando Florida.  In 2013, he was also named MVP.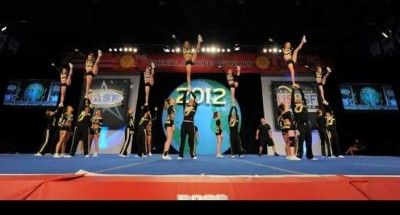 "I am proud to be part of the ES Sports Team, which includes the Board of Directors, each of the Sports Chairs, and Executive Director Anthony Mills" says Perry.  He adds, "Sports is not just about the athletic side of life, but about reaching the complete individual in every aspect of life.  The opportunity for athletes to learn how to deal with adversity, and how to build their self esteem, is a critical part of the developmental equation, and I believe that ES Sports understands that."
For information about the Liberty Games, check out www.TheLibertyGames.com.  You will be able to access information about all of the exciting new things that are coming in 2016, such as the Empire State Corporate Challenge, which is slated to begin in April.  Go to www.ESCorpChallenge.com for details and how to Register your Business.