BRING YOUR GAME!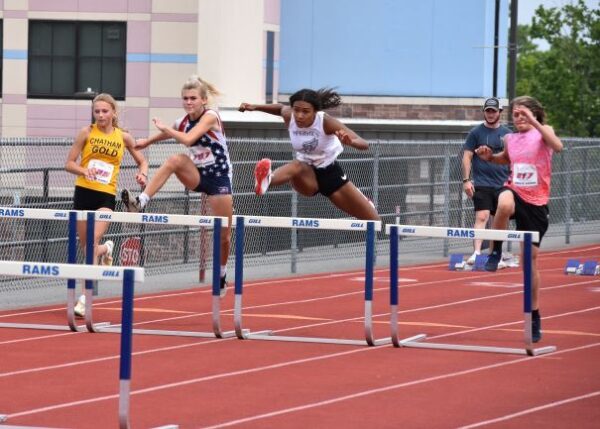 The slogan that the Empire State Sports Council created when it first launched in August of 2011 was "ES SPORTS, BRING YOUR GAME"!  The purpose for this phrase, because "Words" do have an impact, is to remind Athletes that when a competition is on the schedule, whether it is Basketball, Power Lifting, BMX Racing, Road Racing, Flag Football, or Track & Field (all of which are a part of the Liberty Games), be sure to come Mentally, Emotionally, and Physically prepared to give EVERYTHING!  BRING YOUR GAME!
          The Liberty Tour Championships which is the culmination of the Liberty Tour Track & Field Season, as well as the Track & Field competition of the Liberty Games, each year, was host to so many Athletes that took this slogan seriously, that we are unable to post all of them.  In many cases, "Bring Your Game" is NOT just about "Breaking a Record", but more often about finishing the season with a new PR.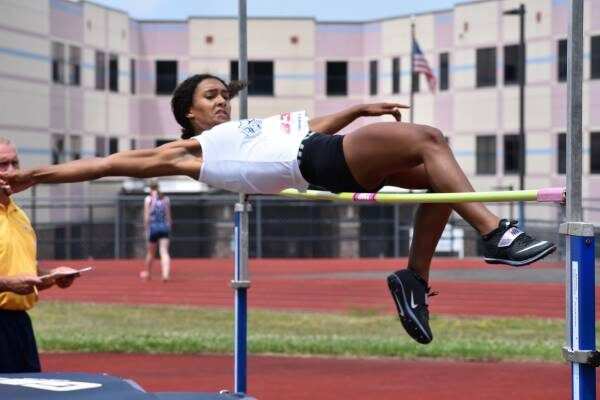 Imani Pugh (Majistics) got to it right out of the Blocks… literally, with a DOMINATING 100m (Girl's 15-16) Hurdle Race!  Although Marissa Fiacco (Country Mills Eagles) broke the Liberty Games Meet Record, it was overshadowed by Imani's time of 15.27, destroying the previous Liberty Tour Record of 16.31 by Grace Adeyeye as recent as 2019.  Imani also set a Liberty Games Record in the High Jump with a HUGE leap of 1.60m, passing by the previous Record of 1.50m set in 2017 by Stephanie Graves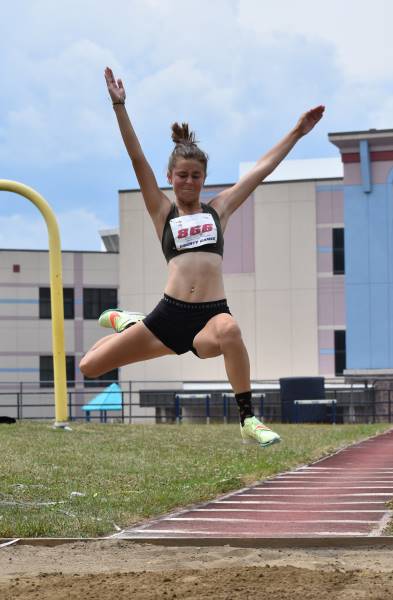 .          Jumping into the Record Books was Ciena Lentz (Upstate Panthers) when she broke the previous Liberty Games Women's Open (19-29) Long Jump Record (3.98m) set in 2010 by Emily Mino (Country Mills Eagles) with a jump of 4.14m.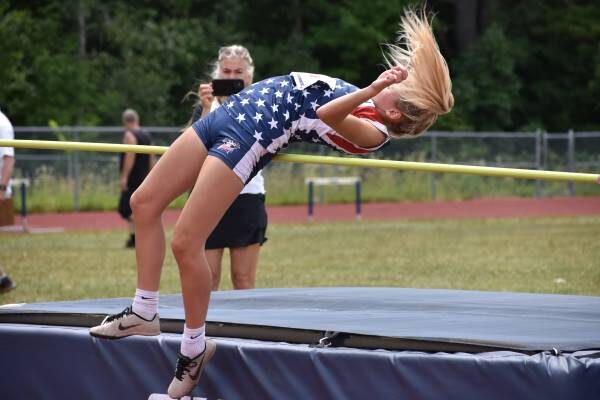 Contesting the Heptathlon, Marissa Fiacco SHATTERED the Liberty Games Record of 2,570 points in the Girl's (15-16) Heptathlon with a score of 2,952 points, replacing former Country Mills Eagles Heptathlete, Naomi Davies who held that mark since 2017.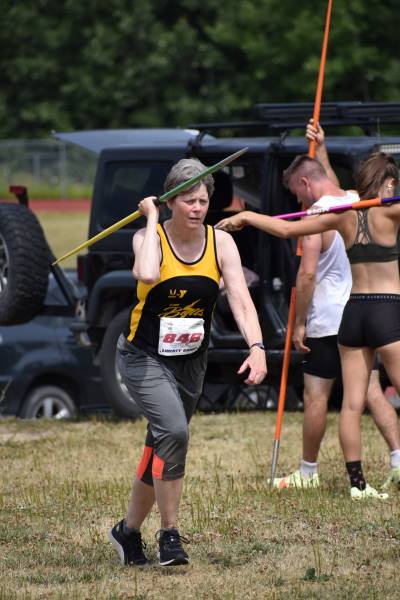 Throwing her way into the Record Books was Karen Ellsworth (Norwich Bolts).  She took 1st Place in the Women's (55-59) Javelin, but also set a new Liberty Games Record in the Long Jump with a mark of 2.70m, beating her previous Record of 2.05m.  She also set a Liberty Tour Record in the Discus with a toss of 20.37m replacing the previous Record Holder (Karen Luzinas) who held that Record since 2013 with a mark of 20.26m.  In addition, she also broke her previous Record in the Triple Jump (4.48m) with a leap of 5.62m.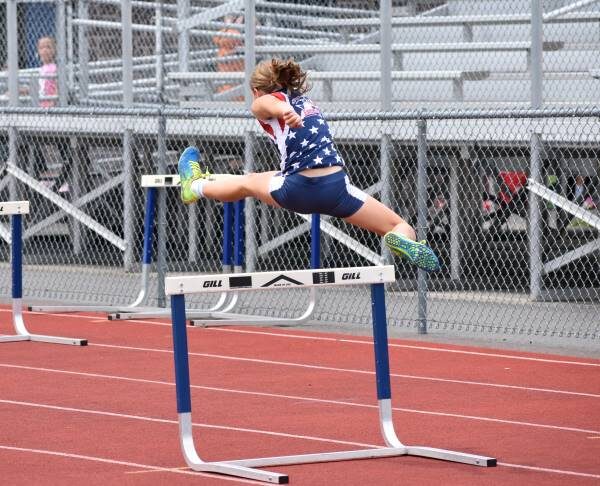 One of the more intriguing Record Performances of the day was by Arianna Mills in the Girl's (11-12) Pentathlon, when she CRUSHED the previous Liberty Tour Record of 1,658 points set by Claire Howard in 2015, by amassing a total of 1,822 points.  In doing so, she also set a new Liberty Games or Liberty Tour Record in each of her Pentathlon Events.