T. E. A. M. Together Everyone Achieves More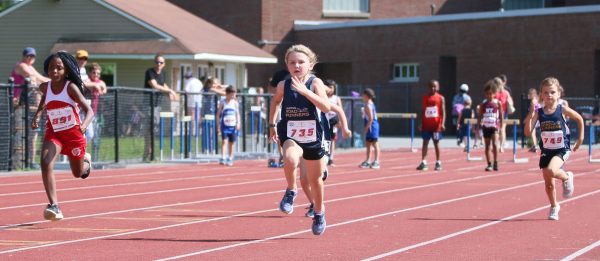 Anagrams, at times, can be overused, cute, and difficult.  In this case, though, it is ABSOLUTE TRUTH!
           Seldom do folks think of Team when the sport of Track & Field is the topic of conversation, as we are often discussing the Individual Performance of a particular Sprinter, Thrower, or Jumper.  However, when it comes to "Scoring" in a Track & Field Meet, TEAM is EXACTLY what is needed.  "It is difficult to 'WIN' on just 1st Place Finishes." States Anthony Mills, Executive Director for the Empire State Sports Council, which produces the Liberty Tour Track & Field Series.  He continues, "Being able to score points in 2nd, 3rd, and 4th, is what secures a Team Win!"
            As the host for the President's Open, the Averill Park Road Runners did just that!  They did take 1st Place in the Sub-Bantam Girl's 100m Dash, as Chelsea Lindow (Pictured Above) shows solid Sprint Form finishing with a time of 16.78, and scoring five (5) points for her Team.  But her Teammates, Eleanor Busher and Eleanor Schabses took 2nd Place and 3rd Place, respectively, in the Midget Girl's 100m Dash, and their combined score was the same five (5) points.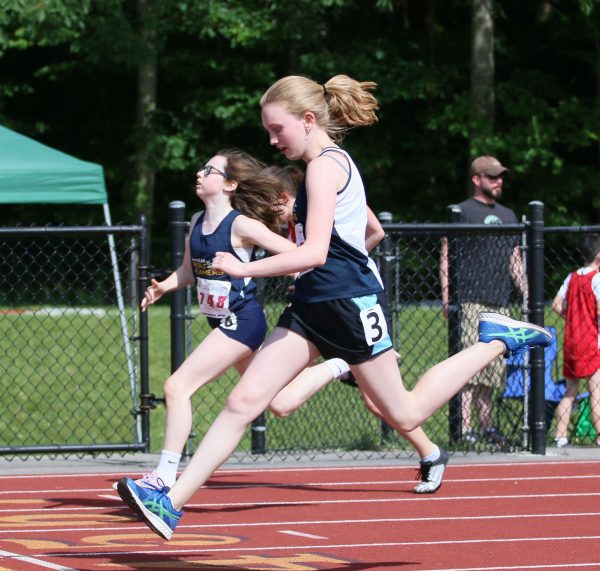 In the Bantam Boy's High Jump, Jackson Goodemote took 1st Place, while his Teammate, Marcos Maciel took 2nd Place, combining for a total of eight (8) points.  As a Team, the Averill Park Road Runners took advantage of this Teamwork to accumulate 244.50 points, taking 1st Place at the President's Open, leaving Chatham Gold, Glencadia Bullets, and Country Mills Eagles in a distant 2nd, 3rd, and 4th Place.  Moreover, it bumps them into 3rd Place in the overall Liberty Tour Team Standings at the midway point of the 2019 Track & Field Season. So it is true that Together Everyone Achieves More! 😊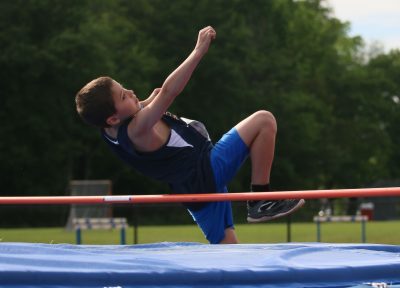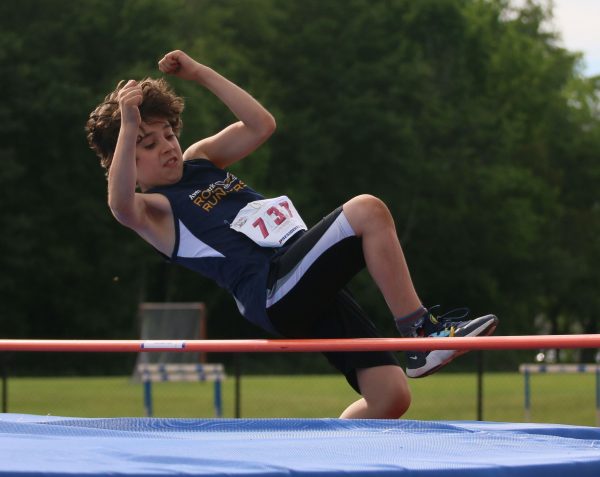 The Adirondack District Championships are up next on the Liberty Tour Calendar, and the Points awarded for that Meet are worth 50% more than the previous Meets, so be sure to bring the entire Team, and earn as many points as you can!
Click here for full Results and Scores for the President's Open
Click here for updated Records for the Liberty Tour Track & Field Series