CHAMPIONS RISE @ CHAMPIONSHIP EVENTS!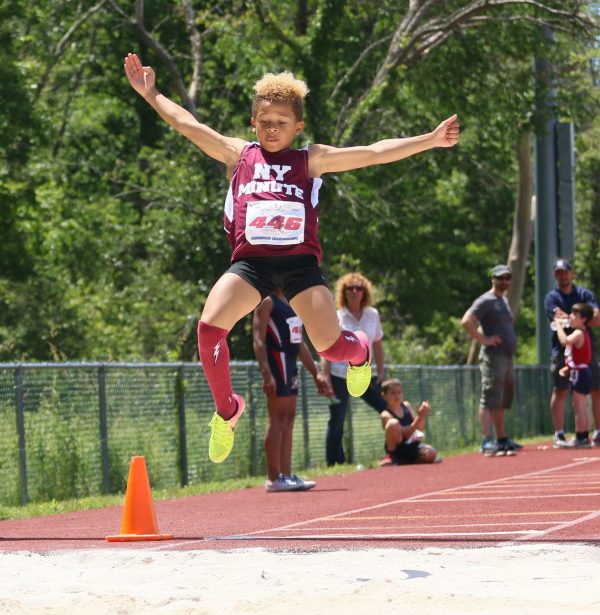 It is one of the most intriguing concepts in life, let alone the World of Sports… CHAMPIONS RISE @ Championship Events! 😊 One of the most difficult things in Sports, as a coach, is to challenge Athletes to Train at the level they will NEED to Perform at. Unfortunately, they KNOW that Practice IS NOT the Competition, and they will fail to push themselves to that necessary competitive level that becomes second nature during the competition. "The #1 Task for coaches is to Teach, and #2 is to Train, of which the latter is ALWAYS more difficult", stated Anthony Mills, Head Coach for Country Mills Eagles. He adds, "The closer a Coach can challenge his Athletes to Train at the Competition Level, the more likely they are to set PR's and/or Records!"
How TRUE that is! Furthermore, it was TRUE at the Adirondack District Championships, where Taydence Morrison (Pictured Above), from In A NY Minute, set a Liberty Tour Record in the Bantam Boy's Long Jump with a leap of 4.65m!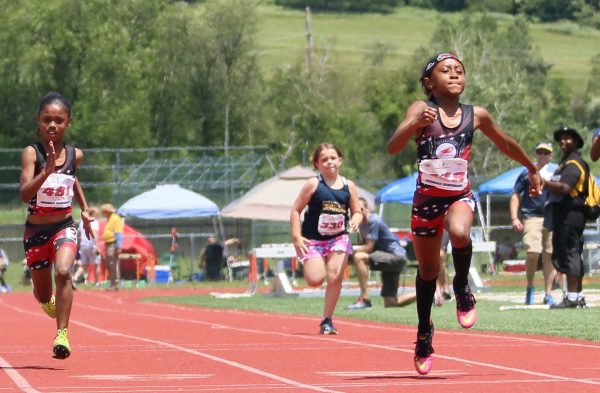 Jayla Forrest, from Superstar's Track Club provided a glimpse of her "Superstar" potential by setting a Liberty Tour Record in the 200m for the Sub Bantam Girls with a time of 34.45 seconds, and an Adirondack Championship Record in the 400m with a time of 1:22.76.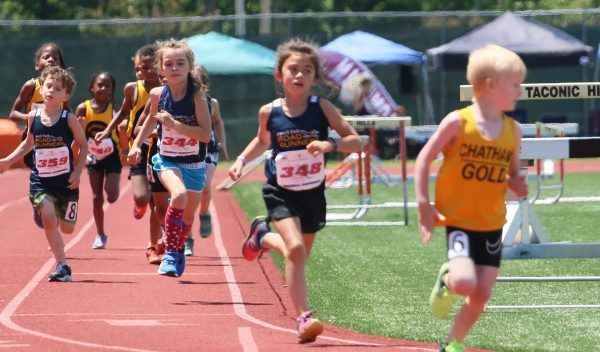 Jacob Goodrich (Chatham Gold) ran away from the field of 800m Runners in the Primary Boy's Division. With a time of 3:20.20 he not only set the Liberty Tour Record, but did so by more than three (3) seconds.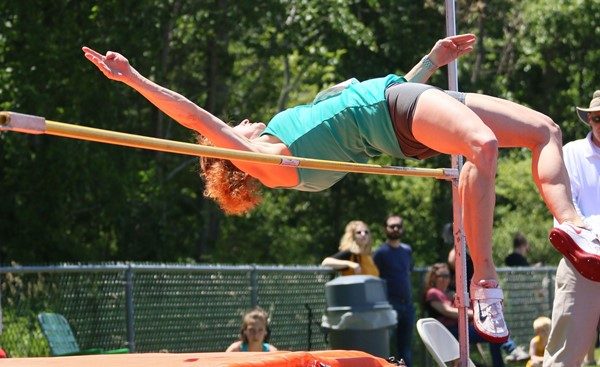 Defying Age, Jain Lattes proves that Track & Field has NO AGE LIMITS as she shows near perfect form setting a new Liberty Tour High Jump Record in the Master's Women's High Jump (40-44) with a jump of 1.40m, breaking her previous mark from 2018 at 1.35m! Think about that one! 😊
The Adirondack District Championships is the first Qualifying Meet on the Road to Greensboro, where the National Track & Field Championships are held in North Carolina. Next up is the Region I Track & Field Championships at St. John's University June 27th – 30th.
Be sure to Register for the Independence Invitational, Saturday, July 6th, the next leg of the Liberty Tour Track & Field Series, as well as the Liberty Games Track & Field Championships, which are Friday & Saturday (July 19th & 20th) at Mohonasen High School. This is a perfect opportunity to prepare for the National Track & Field Championships, which begin one (1) week later.
Click here for Results and Scores