GOLD in the ADIRONDACKS!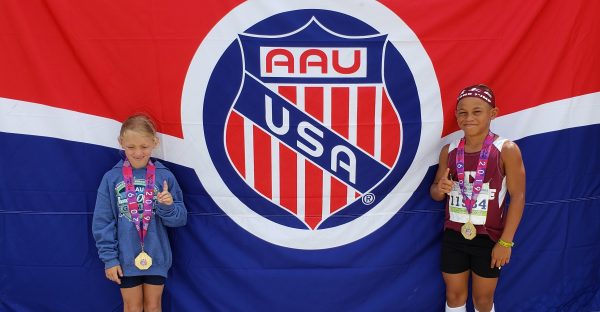 I can hear all of the phrases now, "She's too short!  He's not BIG enough!  She is the youngest in her Age Division!  He comes from a small town!"  Oh yes, the naysayers have all of the insight when it comes to who can be Great and who doesn't stand a chance!  Let it be noted that such folks are the very ones that plant the seeds of worthlessness in others, limiting what they should believe they can accomplish!  What a Serious Disadvantage when starting out on this adventure known as LIFE! ☹
       Fortunately, there is usually someone, a Parent, Coach, Mentor, Friend, or an Angel that helps us to realize that Greatness DOES NOT come from a certain place, nor is it produced by a certain body type!  "Greatness comes from the Heart, Mind, and Soul of an individual!", exclaims Anthony Mills, the Executive Director of the Empire State Sports Council.  He continues, "As a Child, I was raised understanding that we are all created in God's Image, and that He NEVER made any junk!  Even the Founding Fathers recognized as much when forging the Constitution for America!  If we are 'endowed by our Creator with certain inalienable rights, of these are Life, Liberty, and the Pursuit of Happiness', why should any other person determine for me what that Happiness will be, or how Happy I choose to be?"
        It was a beautiful Friday afternoon in Greensboro, NC!  At 1:00 pm the Turbo Javelin for Girls 8 & Under began.  At the exact same time, 1:00 pm, the Long Jump began for the Boys (10 years old) Division.  In the Final Flight for the Girl's Turbo Javelin was Arianna Mills, and in the Final Flight for the Boy's Long Jump was Taydence Morrison.  She is from Rensselaer, NY, while he is from Philmont, NY.  She was the smallest Girl in the Finals, and ranked 26th coming in.  He was totally inexperienced when it comes to competing at the National Level, and was the ONLY one from his Team to make it this far.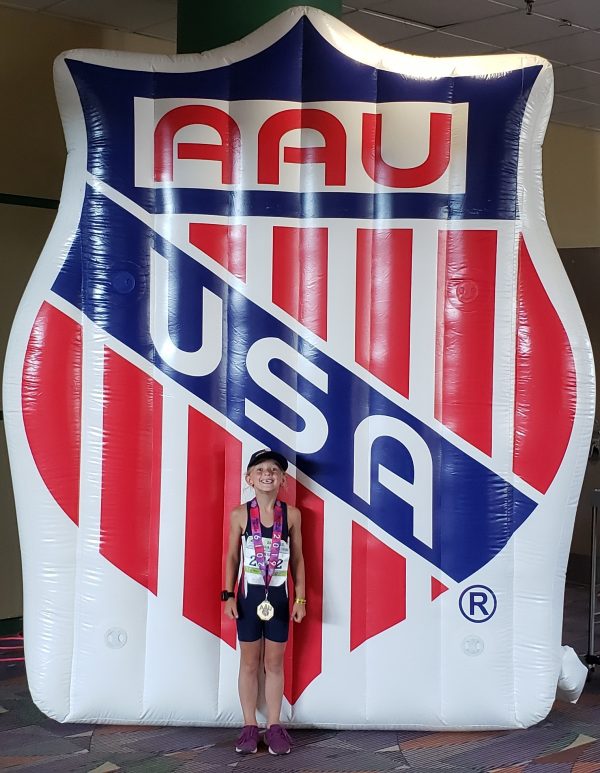 Both came to this meet on a mission to be on the Medal Stand!  Although neither one hit their PR on the first attempt, they both hit a PR to win their respective competitions!  At that, Arianna was the ONLY Girl in her Age Division to Throw the Turbo Javelin over 18m, and Taydence was the ONLY Boy in his Age Division to Jump over 5m!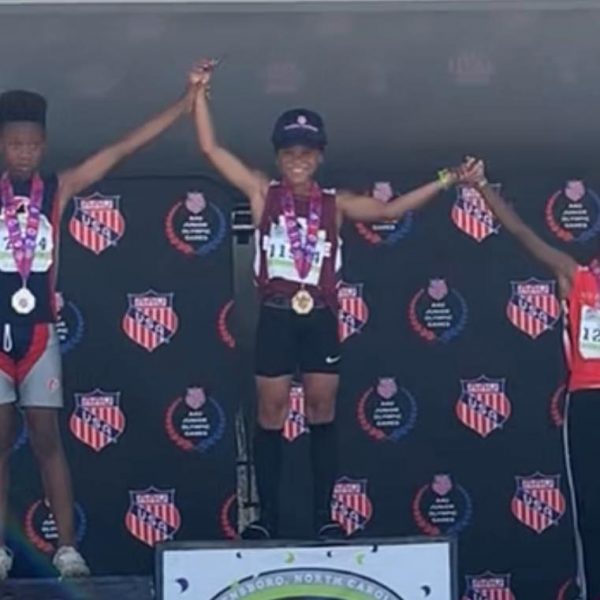 "This is one (1) memory I will NEVER forget!" stated Asya Morey, Taydence's Mom.  "His entire Family was in the stands, surrounded by thousands of spectators, SCREAMING with Excitement & Happiness for him!  It was an Indescribable Feeling!" she added.
        That is two (2) Gold Medals on the same day, at the same time by two (2) Athletes from the same AAU Adirondack District!  I am unsure how many "Great Athletes" (NFL, NBA, MLB, NHL, Olympians, etc.) have come from Rensselaer or Philmont, but one thing is for sure, there is GOLD in the Adirondacks!