A New Leader, A Fresh Perspective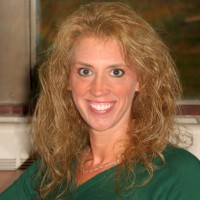 The Empire State Sports Council (ES Sports) is very pleased to announce Jacquelyn (Jackie) White, as the new President of the Board of Directors.  This is the first time there has been a change in the position of President in the three (3) years of ES Sports, as she replaces former President, Ken Rechnitzer, who served as such from 2011 – 2014, and will remain a part of the Board of Directors, for the next two (2) years, in the capacity of Past President.
            Jackie graduated from the State University of New York at Oneonta with a BS degree in Education.  Teaching elementary school was an invaluable experience that drove the initiative for continued self improvement.  In addition, she has spent many years in a Management capacity, leading teams to results above goal.  Her dedication prompted additional opportunities outside the designated realm, while contributing to the desire of continued learning and team participation.  Currently Jackie is employed as a Sr. Curriculum Development & Training Specialist authoring documentation, to be utilized by trainers nationwide, and educating thousands.
     With a strong belief in Exercise, Education, and Health, Jackie is a perfect fit for the Mission of the Empire State Sports Council.  She has been devoted to a lifelong history of keeping active with diverse types of exercise, and the enjoyment of the great outdoors.  She is eager to combine her education and team leading experiences to energize and educate people to be active and promote a healthy lifestyle.
     "I am proud to be part of the ES Sports Team, which includes the Board of Directors, each of the Sports Chairs, and Executive Director Anthony Mills" says Jackie.  She added, "The commitment to the Liberty Games has encouraged thousands of all ages to keep fit and active.  As these events continue to grow and include additional sports and athletes,  we make a vast contribution to keeping  New York State, and the entire Northeast Region, enthusiastic about sports and exercise of all kinds."  When asked what she felt was the most important first step in her tenure as President of ES Sports, she noted, "I want to personally encourage everyone to join us in the BRING YOUR GAME CHALLENGE!  Your participation supports the continued success of the Liberty Games."
     For more information about the Empire State Sports Council, just visit their website at www.ESSportsCouncil.org.  For information about the Liberty Games, check out www.TheLibertyGames.com.  You will be able to access information about all of the exciting new things that are coming in 2015, which is slated for July 10th – 19th next year.