EAGLES READY to ATTACK!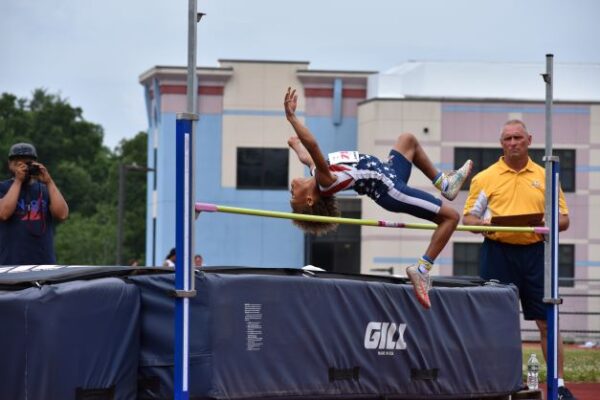 The Liberty Games Track & Field Championships were placed on the calendar exactly two (2) weeks before the National Track & Field Championships, so that Athletes could have one (1) last opportunity to work on their Events, especially the Combined Events, prior to the "Big Dance".  With that as the main Goal, as the ES Sports Council Slogan states, "BRING YOUR GAME!"
            Jae-cion Boyd set a PR and a Liberty Tour Record for the Boy's (9-10) in both the High Jump (1.15m) and the 400m (1:14.49) during the Triathlon, in order to set a New PR in the Triathlon with 401 points!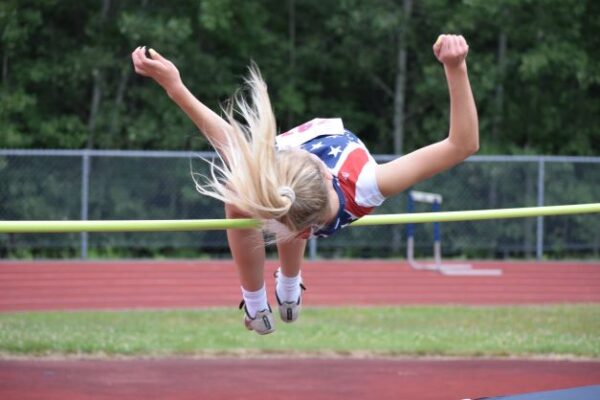 Having a solid Track & Field Season filled with steady progression, Marissa Fiacco, who was celebrating her Sweet Sixteenth Birthday over the weekend, gave a Record Breaking Performance in the Girl's (15-16) Heptathlon, obliterating the previous Liberty Games Record of 2,570 points, held by former Country Mills Eagles Athlete, Naomi Davies, set in 2017, with a score of 2,952 points!  That was aided, in large part, by the PR she set in the High Jump by clearing 1.40m.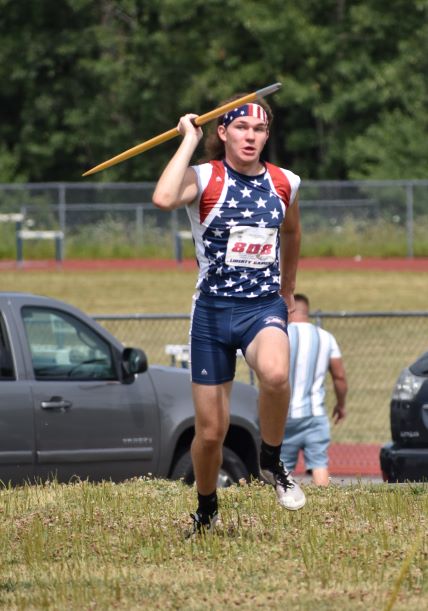 Although he did not set a Record, Ryan Slingerland showed what HARD WORK and PRACTICE can do, when he set a PR in the Javelin with a heave of 37.41m.  That toss is more than 4m further than his previous PR, and will move him up in the National Rankings, for sure!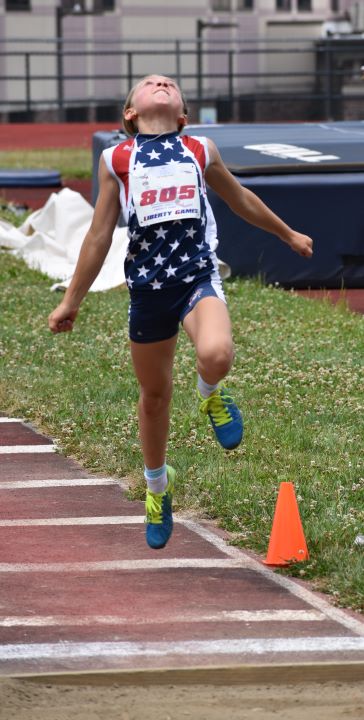 The most Dominating Performance of the day came from Arianna Mills who CRUSHED the Girl's (11-12) Pentathlon Record for the Liberty Tour, with an EXCITING 1,822 points, which is close to 200 points above the previous Record, held by Section II Track & Field Star, Claire Howard, who set the Record back in 2015 with 1,658 points.  In the process, Arianna also set Liberty Tour or Liberty Games Records in each of the Events that make up the Pentathlon (80m Hurdles, High Jump, Shot Put, Long Jump, 800m Run).
             They will, each, take their "GAME" on the Road to Greensboro in two (2) weeks! 😊
          For complete RESULTS, click here.  For updated Country Mills Eagles RECORDS, click here.