JUMPIN' JAE-CION!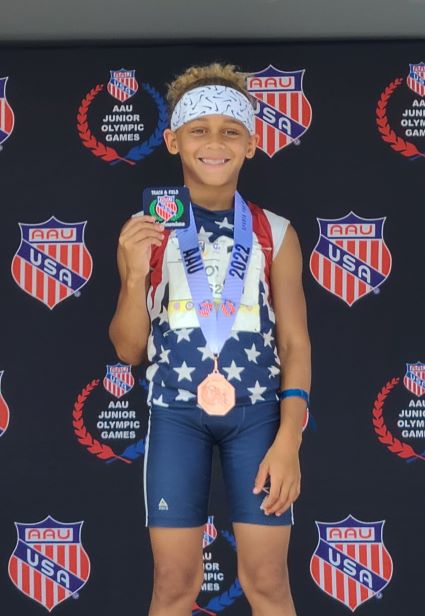 There are always two (2) things to accomplish at Championship Events… 1) Set a New PR (Personal Record), and 2) Qualify for a Medal!  Ideally, an Athlete would like that Medal to be GOLD, but that is ONLY achieved by one (1) person.
          With more than 100 Athletes entered in the Boy's (9) Long Jump, to be #1 is NEVER an Easy Road.  But being on the Medal Stand is an extraordinary accomplishment!  To do so two (2) years in a row says that you DID NOT get Lucky.  As one who DOES NOT rely on "Luck" as a means to Performance, let it be known that this Young Lad worked, all Track & Field Season, with a single purpose, and that was to get back up on that Medal Stand for a Long Jump Medal!
          The RESULT… Congratulations to Jae-cion Boyd taking 7th Place in the Long Jump at the National Track & Field Championships in Greensboro, NC!