PRACTICE HARD, PLAY HARD! 😊
          During the Track & Field Season there are LOTS of Practices!  If it is spoken once, it is spoken 100 times, "Perfect Practice Makes Perfect"!  Well, there are also times when it is important to PLAY, and the Country Mills Eagles Athletes can PLAY HARD!  So with a day when there were NO Athletes from the Eagles competing, the Team spent the day (11:00 am – 4:00 pm) at Wet-N-Wild Waterpark!
          The #1 attraction was the Wave Pool, for sure, but there were also plenty of Water Slides to attend to!  For those that didn't qualify, or were not at the National Track & Field Championships for the duration, this is some of what you missed…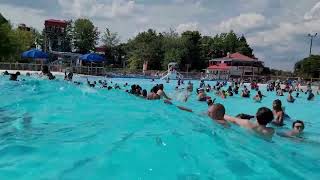 The Wave Pool – Somewhere in that Sea of Bobbing Heads are Ryan Slingerland, Arianna Mills, and Coach Lisa. 😊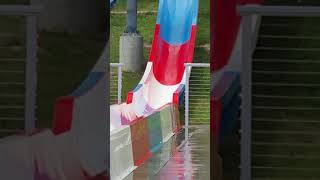 Arianna enjoys "BOMBS AWAY"! 😊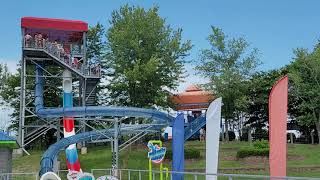 Ryan takes the Loopy Version of "BOMBS AWAY"!