Turn Your STRUGGLES Into VICTORY!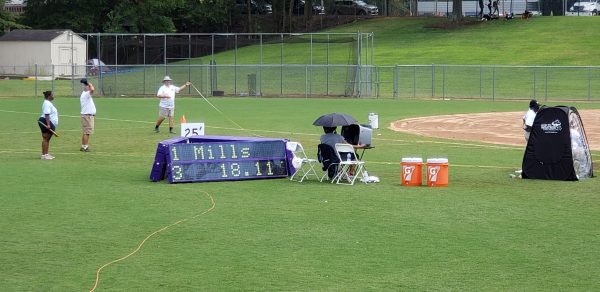 So often it is easy to focus on the Victory, but without understanding the Struggles along the way.
For Arianna Mills, the "Journey" began at the age of 3 when she first picked up a Turbo Javelin, thinking it was just another pretty toy to play with. Always being too young to advance to the National Track & Field Championships, she had to be content with Practice and Developmental Meets.
She has worked on Medicine Ball Drills since she was age 4, and for the first time in 2018, she qualified for the National Track & Field Championships in both the Long Jump and the Turbo Javelin, setting a PR in both at that meet, and moving herself up in the National Ranking, in the Turbo Javelin from 34th to 23rd.
A bit disappointed that she didn't do better in 2018, as she had hoped to throw, at least 13m, she set a Goal to return in 2019 and throw 18m, which was "doable, but seemed ambitious", according to the Head Coach of the Country Mills Eagles, Anthony Mills.
When the 2019 season began she threw 14.5m at the President's Open in Averill Park, NY, but the excitement soon deteriorated with sub-par performances right through the Region I Track & Field Championships at St. John's University, in late June, where she threw just about the same distance as she did in 2018 at the National Championships.
Arriving in Greensboro, NC with a renewed interest in getting on the Medal Stand, Arianna practiced in the mornings at 7:00, and again in the evenings at about 6:00, to work on Jumping Drills and Throwing Drills, so that she could put herself in a position to accomplish her Goals.
"I figured it was just what was needed" stated Coach Mills. He continues, "But she seemed to have reached a plateau, and was struggling to get past the 14m mark on a consistent basis." "She began to watch video that would slow down and articulate the Throwing Form, then work on the same in the Hotel Room." said Assistant Coach Miss Lisa.
Not knowing what to expect, even after a rough session of Practice in the morning, just hours before she would throw for real, all the coaching that could be done had been done, and now it was up to her.
1st Throw – 14.01m
2nd Throw – 17.68m
3rd Throw – 18.11m
Her 2nd Throw beat the Top Seeded Throw coming in to the National Track & Field Championships. Her 3rd Throw put her in the control, and now she is the New National Champion in the Turbo Javelin in the 8 & Under Division!
Turn Your Struggles Into Victory!