BEING COACH & ATHLETE FRIENDLY…
From the Desk of the Executive Director: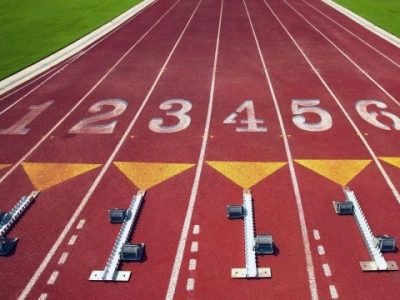 This is a quick notification that the Empire State Sports Council has decided to delay the start of the Liberty Games Track & Field competition on Saturday by 30 minutes!  Due to the number of Teams traveling from various parts of the state, we felt it was important to try to accommodate the Coaches & Athletes by granting the additional 30 minutes for their travel convenience.  Thus, the Field Events will begin at 10:30 am on Saturday, July 16th, and the Track Events will begin at 10:45 am.
      Please remember that the Liberty Games Track & Field competition is scored at Double Points, and there are a minimum of six (6) Teams that could easily change positions in the Liberty Tour Track & Field Series Team Scoring.  There are four (4) Team Gift Certificates provided by Liberty Sports Gear to the Top Four (4) Team Finishers in the Liberty Tour Track & Field Series.  Gift Certificates can be used for Team Apparel, Equipment, Awards, and More.  Team Gift Certificates are as follows:
1st Place        $500
2nd Place      $300
3rd Place       $200
4th Place       $100
     In addition, due to the amount of Regional Qualifying competition that took place this past weekend, we will be extending the Online Registration through Thursday, July 14th.  We hope that the additional couple of days will allow the Coaches a chance to get a deep breath, a bite to eat, and perhaps a bit of a nap in before getting their Team Rosters submitted.
     We look eagerly forward to this EXCITING weekend of Liberty Games competitions, and certainly Track & Field.  Some of these Athletes will be Future Olympians!