EAGLES CAN FLY!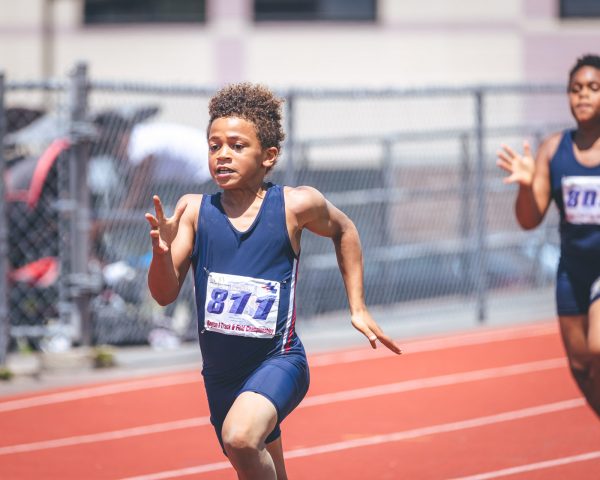 We are a FREE Nation, represented by the Eagle (American Symbol of that Freedom)!  The Liberty Tour has CELEBRATED FREEDOM since 2005, which was the inaugural season for the Liberty Tour Track & Field Series.  Never taking for granted the Freedom we had, the Pandemic stretched our "Inalienable Rights" to "Life, Liberty, and the Pursuit of Happiness"!
     On Saturday, June 12th, at Rensselaer High School, we could, once again, feel Free As A Bird!  Although the Athletes had aged two (2) years (NOT necessarily the Coaches), some got taller, some changed their voice, each Athlete got better! 😊  Some, decided to OBLITERATE the Record Books!  Taydence Morrison (Country Mills Eagles) did just that!  The 100m Record for the Midget Boys (11-12) has stood since 2013, held by Jamie Cocca (Averill Park Road Runners) with a time of 13.3 seconds.  Taydence ran a smoking time of 13.05 seconds, setting an Adirondack Championship Record, as well as a New Liberty Tour Record!
     But, he didn't stop there!  He took his talent to the Long Jump Pit where he set a New Adirondack Championship Record with a leap of 5.21m destroying the previous Record, held by Devon Willis (Country Mills Eagles) since 2008 (4.52m), and setting a New Liberty Tour Record passing Neil Howard (In A NY Minute) since 2018 (4.90m).  There is No Question that Eagles Can Fly!
     More Proof?  Country Mills Eagles took 1st Place in four (4) of the seven (7) 100m races in which their Athletes were entered!  The other three (3) took 2nd Place!  Three (3) of the four (4) Eagles that took 1st Place in the 100m, also took 1st in the 200m.  The Country Mills Eagles also took 1st Place in the 100m Hurdles, and the Girl's 400m Hurdles.  And, five (5) Country Mills Eagles Long Jumpers took 1st Place in their respective Age Divisions!  Three (3) Athletes took 1st Place in the 100m, 200m, and the Long Jump!
     For those that are less inclined to get airborne, they took to applying force to Implements to make them airborne.  Two (2) Athletes took 1st Place in the Discus, while four (4) Athletes took 1st Place in the Javelin!  Keep scrolling down to see more Photos of Performances at the Adirondack Championships by Country Mills Eagles Athletes.
For ALL of the Results from the Adirondack Championships, click here.
For ALL of the Records, click here.
Next up are the Region I Track & Field Championships in Jersey City, NJ , June 25th -27th.