Martial Arts Opens Your Mind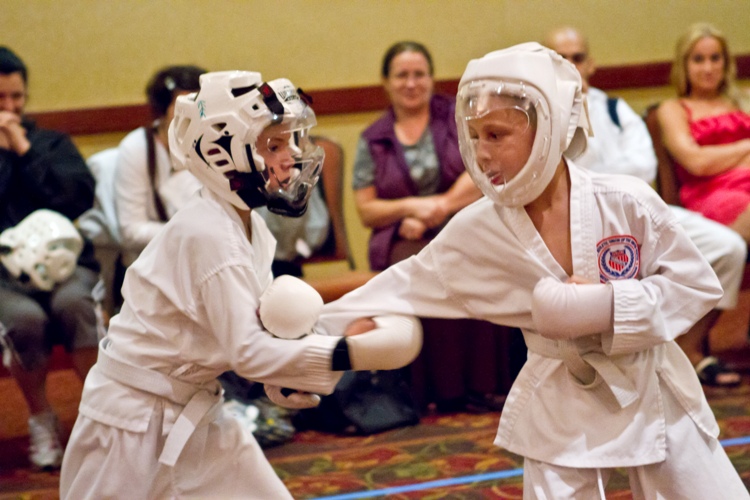 A New Concept For A New State Games
     Many Events exist for athletes of specific styles of Martial Arts, but very few events bring athletes of different training backgrounds together.  Open Tournaments have been around for years, and after spending time with Master Adam Grogin (Sport's Chair for Martial Arts), it is very easy to understand the value associated with expanding this concept throughout the state of New York, and so the Empire State Sports Council was eager to bring in such a concept to the 2012 Liberty Games.
     "Today, there is an overwhelming amount of 'ego' associated with the Martial Arts" Master Grogin notes.  He adds, "Students tend to have almost too much pride in their school, style, and instructors.  We are happy to be a part of the Liberty Games once again in 2013, as they are willing to embrace the concept of offering a competition with the attitude that is less interested in finding out which 'style' is best, but like the Northeast Open, they share the goal of opening competitors' eyes to the beauty and strength of all different styles of Martial Arts."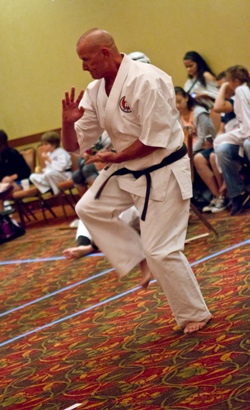 All Martial Arts styles (Karate, Taekwondo, Kung Fu, Capoeira, Wu Shu, Ju Jitsu, Kempo) regardless of focus and origin, are a family.  According to Master Grogin, "With an open-minded approach, we expect to begin see a change in the way people think about Martial Arts training."  Martial Artists focus on improving their character through physical and mental practices, while building self defense skills.  However, each style just has its own approach, with different ways and philosophies of accomplishing these goals.
Regardless of style, all Martial Artists strive to build self confidence, courtesy, modesty, and integrity.  It is our hope that through the Open Forms of competition at the Liberty Games that such a platform can be created that allows each athlete to illustrate these character skills by meeting and performing in the presence of such a diverse group of Martial Artists.
The Empire State Sports Council is pleased to announce Martial Arts as an Official Sport of the 2013 Liberty Games!  If you are interested, and wish to compete for the State Title, you may now Register Online by going to THE LIBERTY GAMES ; in fact, if you Register Early you can qualify for special prizes.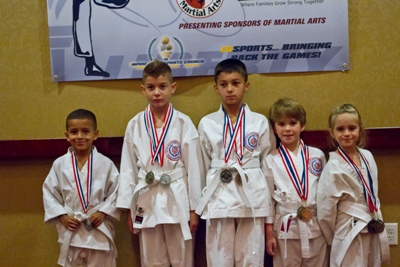 Because the Liberty Games are built around the concept of T-E-A-M (Together Everyone Achieves More), we would like to make a spot in each of the articles written, to impress upon you the importance of each of the individual Sport's Chairs, as they are critical in the effort to Bring Back the Games!  The Martial Arts Sport's Chair is Master Adam Grogin.  When asked about Martial Arts being part of the Liberty Games, Adam responded by saying, "Martial arts has been significantly  growing as an activity/sport and to have it included in such a large event, among so many more sports, is a huge accomplishment for the sport.  The organizers of the event should be commended for giving the Martial Arts the kind of recognition that shows it belongs among the others at the Liberty Games".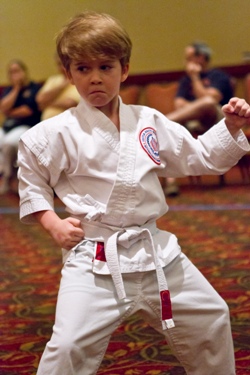 The Empire State Sports Council is very excited to have Master Adam Grogin on our TEAM, and we hope you will enjoy taking part in the upcoming competition.  Moreover, we are so excited that we are offering the following promotion.  Be one of the first to purchase any of the Official Liberty Games Sportswear, as the Empire State Sports Council will hold a drawing of the first 100 Athletes, in each sport, that purchase Liberty Games Sportswear, and the selected Athlete will receive a Gift Card to a local restaurant for $10!  In addition, the winners from each sport will be placed into a larger drawing, which will be made at the Opening Festival of the Liberty Games, and the winner will receive a Free Apple iPod.  The runner-up will receive a $50 Gift Certificate from Dick's Sporting Goods.  Don't wait, be one of the first 100 athletes in your sport to purchase Official Liberty Games Sportswear, and you can be a winner today!
In the meantime, be sure to Like Us on Facebook, as we look forward to making so many new friends.  If you are in a position to do so, we would certainly appreciate your support of the 2013 Liberty Games.  We hope that you will Become A Member of the Empire State Sports Council for just $3 per month, which will include FREE entry to the Opening Festival of the Liberty Games (a $15 Savings), as well as 50% Discounts on entrance fees to all eevents of the Liberty Games, a 50% Discount on your first purchase of Liberty Games Aparrel, and much more.  Or, if you prefer, you can make a tax deductable Donation now.  Just click the Donate Now button at the top of the page and make a contribution of any amount.  The Empire State Sports Council would greatly appreciate it!