FUNDRAISING 101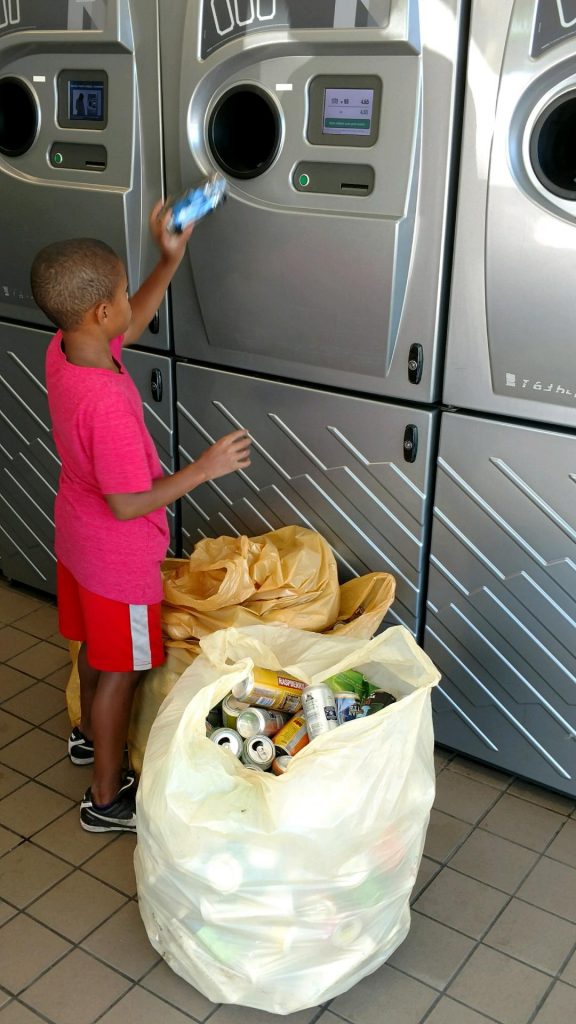 Being a talented Athlete isn't always glamorous!  Getting the Gold Medal in the 100m or the Long Jump ends with the conclusion of the meet, most of the time.  In order to advance to the Regional and National levels often takes the work of Fundraising.  Unfortunately, many Athletes like to avoid such, thinking that someone else should just write a check, without them even asking, so that their time is spent on the "skills"!  😊
For Jah-sir Boyd (Pictured Left), from the Country Mills Eagles Athletic Club, the Fundraising process was indeed taxing, but he willingly invested the time, so that his first trip to the National Junior Olympics could become a reality!  For almost an entire day, Jah-sir helped to Separate, and then Return, several bags of Plastic Bottles, Aluminum Cans, and Glass Bottles, to help raise some of the necessary Funds for the Country Mills Eagles to attend this annual event, which is the culmination of the Outdoor Track & Field Season.
More than 20 Country Mills Eagles Athletes qualified for the National Junior Olympics in Ypsilanti, MI, covering several events, such as the 100m, 200m, 800m, 100m HH, 110m HH, 400m IH, High Jump, Long Jump, Shot Put, Discus Throw, Javelin Throw, and the 4 x 100m Relay (in three (3) age divisions).  "This is the largest number of Athletes we have qualified for the National Junior Olympics", notes Head Track & Field Coach, Anthony Mills.  He continues, "We are excited about attending several events at the 2017 National Junior Olympics, as we have never before qualified so many Athletes in the 'Track' events."
Click here to see Jah-sir in long jump action!
If you would like to help the Country Mills Eagles Athletes cover their expenses to attend this event, you may do so by clicking on the link below.  You only need to check the box that says "Country Mills Eagles", and then whatever $$ amount you are able to provide in support of these Athletes.
http://essportscouncil.org/liberty-games/make-a-donation/
One of the Special Guests at the National Junior Olympics will be Carl Lewis, the most decorated Track & Field Athlete in Olympic History, as he was noted for the 100m, 200m, and the Long Jump.  Jah-sir will compete at this meet in the 100m, 200m, and the Long Jump.  Coincidence?  Your Donation will help Country Mills Eagles to continue to assist him in reaching his Olympic Dream!