New EAGLES in the Nest
It goes without saying that every year at this Springtime, that the Country Mills Eagles tend to find New Members (EaglesJ) in the Nest. They come in all shapes and sizes, and perform in all different types of Events! Well, 2019 is NO exception to that.
The Liberty Tour Track & Field Series is a proper mix of "Developmental (4)" and "Qualifying (2)" Track & Field Meets, which begins with the Patriot's Invitational every Memorial Day Weekend. "The Pre-Season Training for Country Mills Eagles is six (6) weeks long", notes Head Coach Anthony Mills. He adds, "So, when the Patriot's Invitational rolls around on our calendar, the Athletes are more than ready to put on their uniform and test their skills against other Athletes wearing a different uniform! As a coach, it provides an opportunity to see what the New Athletes can do in a competition situation."
Although several of the Country Mills Eagles Athletes were not in attendance at the Patriot's Invitational, due to attending the State Qualifying Meet for Section II in New York, there were a handful more that were able to get a strong start to the 2019 Track & Field Season…
TJ King – Although a tad undersized at the moment, he has tremendous potential as a Jumper, Sprinter, or Mid-Distance Runner. He is an immediate addition, and a necessary one, to the Bantam Boy's 4 x 100m Relay Team. Here he clears almost 3m in the Long Jump, which is good for his first Track & Field competition.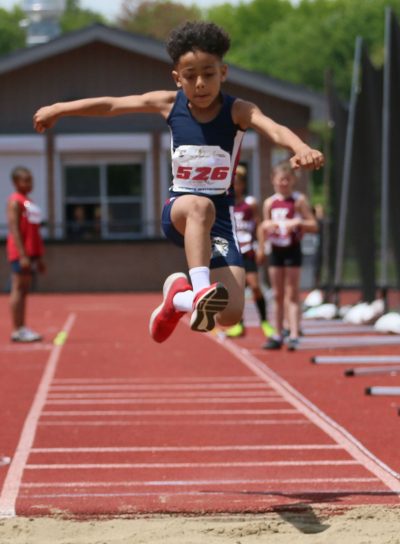 Rojanae Campbell – Originally from Jamaica, she has already shown promise as a Sprinter, taking 1st Place in the 200m, and 2nd Place in the 100m for the Bantam Girls Division.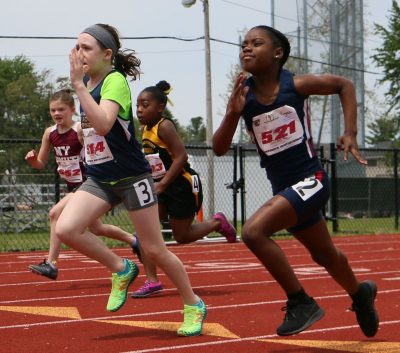 Andrew Kretschmar – A promising talent waiting to blossom, Andrew has become a consistent Mid-Distance Runner, and seems to have found a home in the 800m Run, dropping more than 20 seconds off his time from 2018.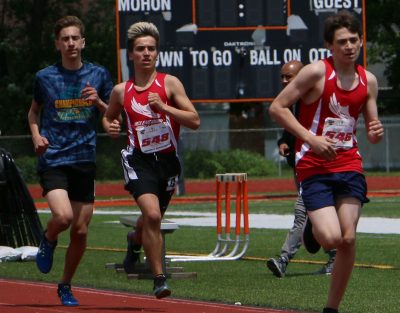 Aiden Sanders – New to the World of Throwing, Aiden has made it his Mission to set the Discus Record for his High School. As part of the Country Mills Eagles, though, he has been opened to the Javelin and the Hammer, which is not thrown at the High School level in New York. With an initial Discus Throw of 68' at his first High School Meet, and throwing close to 110' at the close of the High School Track & Field Season, he is well on his way to accomplishing his Goal.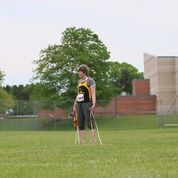 For all of the Results, click here:Patriot's Invitational results.