BEING A TEAM PLAYER!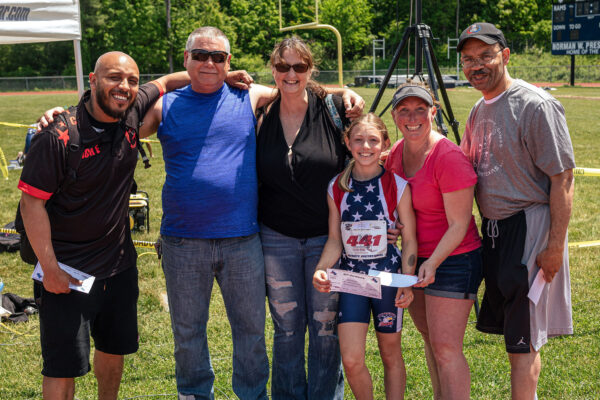 The Empire State Liberty Tour Track & Field Series is now in its 17th Season! It is difficult to relate to that, at times, because so much of our energies at the Empire State Sports Council (ES Sports for short) are invested in the Organizational Work that goes on behind the scenes, along with the countless hours of preparation, such as setting the Schedule of Events, Assigning Officials, Securing Facilities, and Seeking Sponsorships. Fortunately, we have been blessed with Sponsors that have Supported the Efforts of ES Sports, but more importantly, Share the Vision of ES Sports, since its beginning in 2011, and the Liberty Tour Track & Field Series since 2005!
One (1) such Sponsor plays a very unique role, and that is Liberty Sports Group! A multifaceted company, one (1) of its branches is an Online Store that markets Sports Equipment, Apparel, Awards, and Supplies! In an effort to give back to the Community, they have Partnered with ES Sports to provide Gift Certificates to the Top four (4) Teams each Liberty Tour Track & Field Season, since 2012. The Top Scoring Team receives a $500 Gift Certificate, with the 2nd Place Team getting $300, the 3rd Place Team $200, and the 4th Place Team $100!
These Gift Certificates can be used for Equipment, Uniforms, Footwear, and Track & Field Supplies. By offering these Gift Certificates it makes it easier for Teams to have some assistance in providing the Best Equipment for their Athletes! Liberty Sports Group has given more than $10,000 out to help Track & Field Teams through the Liberty Tour Track & Field Series!
The 2022 Winners were CELEBRATED prior to the Patriot's Invitational in 2023, and they are as follows:
1st Place – Country Mills Eagles (1,655 pts.)
2nd Place – Chatham Gold (997.75 pts.)
3rd Place – Majistics (741 pts.)
4th Place – Superstars (717.50 pts.)
The Empire State Sports Council is ALWAYS seeking new Partners for Sponsorship, and they are available in a number of areas. If you are a Business Owner and you are seeking a way to provide opportunities for Youth Athletes to reach their potential, then JOIN US, because there is POWER in NUMBERS! We have an OBLIGATION to provide the Fertile Ground for the next Generations to come. You can reach our Office at (518) 541-2040 or by e-mail at WayneManor@ESSportsCouncil.org.
CONGRATULATIONS to the 2022 Liberty Tour Winners!