BACK ON TRACK!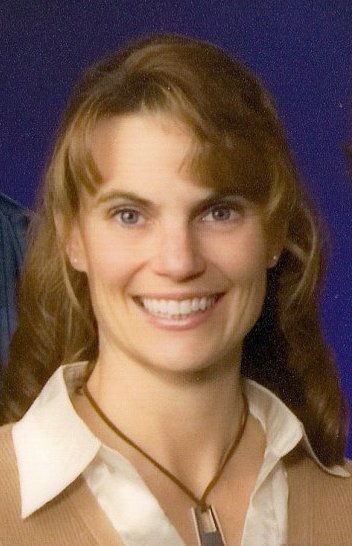 A native of Greene, NY (Chenango County), and a graduate from Greene High School, she currently holds six (6) Greene High School Track & Field Records, including the 100m dash record (12.50) set in 1983.  Beginning in 7th grade, she was a Varsity Track & Field Athlete for six (6) years, and qualified for the State Championship meet in four (4) of those years.  She also competed in the 100m, 200m, and 4 X 100m Relay at the former Empire State Games in 1984.  Those are just her High School credentials!
     On May 10th, the Empire State Sports Council selected, and is formally announcing, their first ever Track & Field Sports Chair!  "It is with GREAT pleasure, and to some degree, relief, to introduce to you Shannon Gawronski, the new Track & Field Sports Chair for the Empire State Sports Council!", exclaimed Anthony Mills, the Executive Director of the Empire State Sports Council, a Non Profit 501(c)3 Organization, since its formation in August of 2011.  He continues, "After meeting with Shannon for more than four (4) hours in person, and many additional hours via e-mail, phone, and texts, over the past couple of weeks, I felt like I was looking into the mirror; and I mean NO disrespect to Shannon whatsoever, as the Military Haircut would be a disservice to her!"
          As a passionate supporter and promoter of Youth Track & Field, and Physical Fitness at all levels, Shannon has a love for helping Youth develop an appreciation for Athletics, and all the values that evolve as a result.  She has coached numerous YMCA-based recreational and competitive Youth Basketball Teams, routinely develops Strength Training and Athletic Conditioning Programs for High School and Club Athletes, including the Norwich JV and Varsity Soccer Teams, and the YMCA's Dolphins Swim Team.  As a matter of fact, Shannon sought to create a program to develop Youth Skills in Track & Field.  With the backing of the Norwich Family YMCA, in 2009 Shannon began a Summer Track & Field Camp that became quite popular, and continues to grow today.  Not only was it her goal to create a heightened interest in the sport of Track & Field, but she also wanted to involve guest-Athletes and Coaches from area High Schools and Colleges.  In this way, the guest Athletes not only demonstrated their abilities, but learned how to coach Children as well. "This model has proven to be very effective in growing Track & Field in Norwich, as the Norwich Modified and Varsity record demonstrates." said Shannon.  She adds, "It has also benefited many Athletes who decide to go into the Physical Education and Coaching Fields."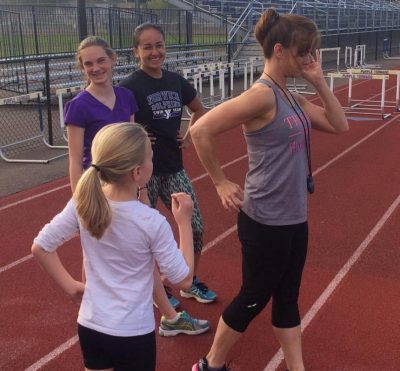 After earning a Bachelor's of Science degree in International Relations at the University of Southern Maine, Shannon began work on Capitol Hill in Washington, D.C.  She worked for eight (8) years in Washington D.C., while earning a Master's degree in the same field.  After beginning a family, she and her husband moved to North Carolina.  While being a full-time Mom of three (3), Shannon began teaching group fitness classes, personal training, and competing in running races and triathlons of various distances.  In triathlons, she regularly finished in the top three (3) of those in her age group.
          As the Track & Field Sports Chair for ES Sports,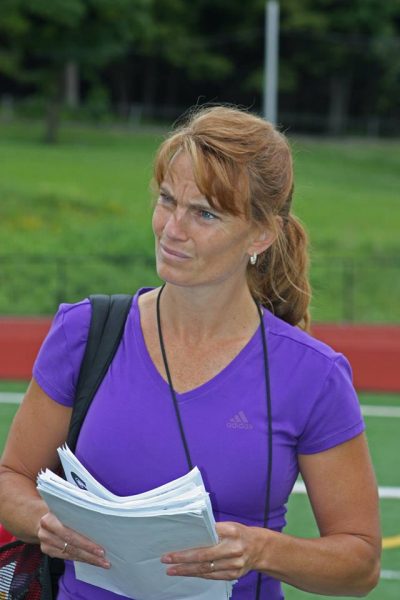 Shannon will lead the Track & Field Committee, which will also include seeking out those that would be effective in serving on such a committee, and add to the three (3) current members that serve from around the Empire State.  Moreover, she will lead the way for the future of the Empire State Liberty Tour Track & Field Series, now entering its 12th season, along with the Track & Field competition for the Liberty Games, which are the NEW state games, and about to kick off their 5th year.
        When asked how she felt about taking on this position, Shannon humbly stated, "I certainly appreciate the Empire State Sports Council's willingness to offer me this opportunity.  I feel that I am at the right place in my life to pick it up and run with it (no pun intended)."  She continued, "I'm not sure if anyone can match Anthony's expertise, and (literally) around-the-clock devotion to the Mission, but I will do ALL I can to help!  Having said that … Let's Get Going!"