PATRIOT'S INVITATIONAL 2019
Kickoff to Celebrating 15 Years of the Liberty Tour Track & Field Series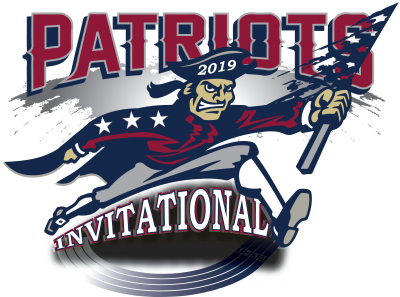 We are just one (1) week away from the Patriot's Invitational, which has always been the Kickoff Event for the Liberty Tour Track & Field Series!  This year, however, marks 15 years that the Patriot's Invitational has filled this role.
In fact, that is why the Patriot's Invitational takes place on Memorial Day Weekend… it is a chance for us to CELEBRATE all of the Men & Women in Uniform that have served to protect America, and done a fine job of it, so that we can have the FREEDOM to gather for such Exciting Competition & FUN!  Some have paid the ultimate price, and ES Sports DOES NOT take that for granted!  "My Father served, two (2) of my Brothers served, two (2) Nieces, a Nephew, and a Son!  Together they have covered just about every branch of the Military.  When your Son serves, it is close to home.", states Anthony Mills, the Executive Director of the Empire State Sports Council, which produces the Liberty Tour Track & Field Series.
            The Patriot's Invitational will be held, once again, at Mohonasen High School on Saturday, May 25th, and will begin at 2:00 pm.  Pre-Registration is open until Thursday, May 23rd, at 11:59 pm.  There will be a brief ceremony prior to the start of the Patriot's Invitational, recognizing the top four (4) Teams from 2018, as they receive their Team Gift Certificates, courtesy of Liberty Sports Gear.  Be sure to get your Team Registered, as the Points for 2019 will begin to accrue at the Patriot's Invitational.  The value of the Gift Certificates for 2019 have been increased, and so you will NOT want your Team to miss the opportunity to earn $$ for Team Uniforms, Equipment, etc.
            To Register just click the link below: