CONSTITUTION CLASSIC SUCCESS….800 Reasons (Meters) Why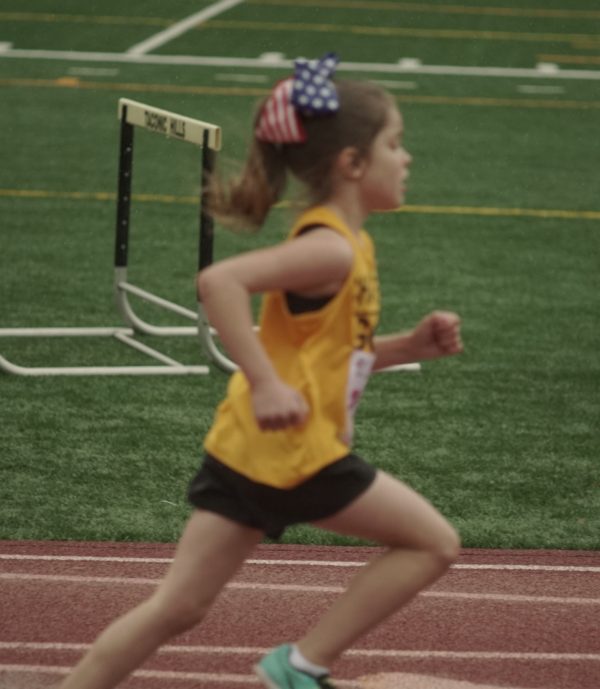 One of many things I can remember hearing from adults during the Spring, was the phrase, "April Showers Bring May Flowers!"  It is now JUNE, and the Capital District of the Empire State, has received an incredible amount of RAIN ever since April came onto the 2017 scene!  After a near washout of the Constitution Classic in 2016, when rain was the main attraction from the start of the event until the 200m Dash races, the FURY of Mother Nature emptied herself onto those seeking to overcome the elements.
 It has also been said that, "History Tends to Repeat Itself!"  The change in venue from Ichabod Crane High School to Taconic Hills High School didn't seem to impress Mother Nature any!  Although the first hour allowed everyone to get warmed up and into the flow of the Constitution Classic, the 2nd Leg of the Liberty Tour Track & Field Series, what began as merely light Showers, turned to a consistent steady stream of such.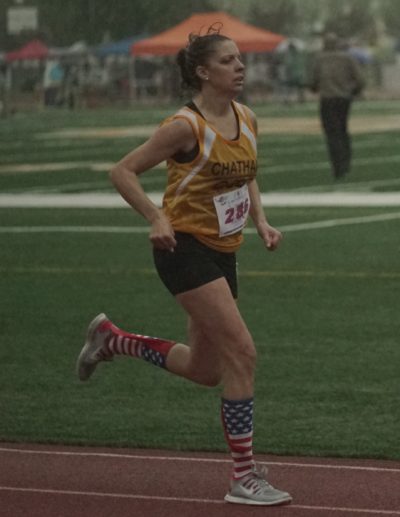 Nonetheless, it DID NOT seem to stop the more than 200 competitors from putting their best feet forward.  In fact, there are 800 Meters why!  Chatham Gold managed to take 1st Place at the Constitution Classic, and in large part from winning performances in the 800m Run.  The first to do so was Bria Madison (Pictured Above), who took 1st Place in the Sub Bantam Girl's Division, and set a Constitution Classic Record (3:34.03) at the same time.  Moreover, her Teammate, Kerry Walsh (Pictured Right), also took 1st Place in the Masters Women's (35-39) 800m Run, setting a new Liberty Tour Record in that event with a time of 3:09.42.  "It wasn't a 'Classic' pretty day", said Lisa Mills, Event Coordinator for the Empire State Sports Council, she continues, "but there were some pretty good performances!"
For more Record Performances in the 800m Run, just scroll down to view the photos.  You can view ALL of the Constitution Classic Records by visiting www.Liberty-Tour.com, click on "Records" from the navigation bar, then click on "Constitution Classic".  You can also view the Liberty Tour Records.  For the Results from the 2017 Constitution Classic, click http://essportscouncil.org/liberty-tour/post/constitution-classic-6417/.
The next leg of the Liberty Tour is the President's Open on Sunday, June 11th (2:00 pm), and it will be hosted by the Norwich Bolts at Norwich High School, New York.  Be sure to Register, as they have ordered sunshine, especially for this event! 😊