Little Eagle… BIG PERFORMANCE!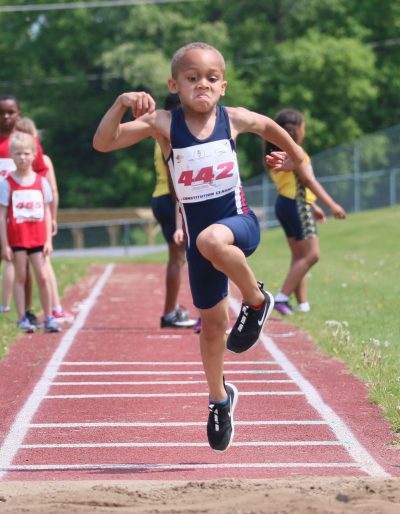 The World of Sports has a long history of over-achievers!  These are Athletes that were assumed to be too tall, too short, too big, too little, too light, too heavy, and just about any combination of "Box Labeling" that under-achievers can imagine, that would keep them from Success! ☹  Spud Webb was too short to play in the NBA, and Sam Mills was too short and too small to play Linebacker in the NFL!  Let us take a look at another Athlete that appears to be "too small" to compete, but this time the sport is Track & Field.
            On what was a BEAUTIFUL Day for Track & Field competition, the Constitution Classic was taken by Storm, but it wasn't a Hurricane, nor a Tornado.  It wasn't even Thunder or Lightning!  It was the Performance from a Small Eagle that DOMINATED the Record Books.  Meet Jae-cion Boyd!  As just a Young Man of 5, he set Records in all three (3) of his events, two (2) of which were Liberty Tour Records!  He jumped (literally) right out of the gate (actually off the Take Off Board) to a Constitution Classic Record in the Primary Boy's Division with a mark 0f 2.36m (Pictured Above), passing Hunter Brown's jump (Glencadia Bullets) of 2.26m, which was set three (3) years ago in 2016.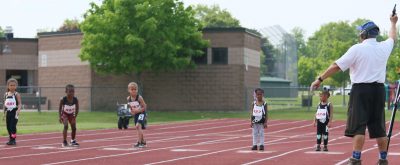 Wasting no time stepping up his game, he CRUSHED the 100m Record for the Constitution Classic, previously held at 20.55 seconds (his own standard from last year), but also the Liberty Tour Record by .75 seconds, which was set by Darian Morrison (In a NY Minute) back in 2017.  Jae-cion set the new standard at 17.17 seconds!  Remember, he is ONLY five (5) years old!
            To cap off an incredible day, he also set a Liberty Tour Record in the 400m (1:33.98), passing the previous mark of 1:34.07 set in 2014 by Marquise Dyson (Schenectady Superstars)!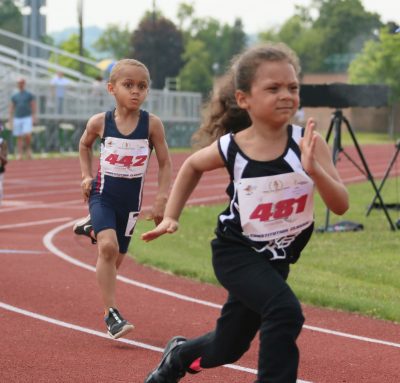 According to Kay Breezey (Mom), "Jae-cion's work ethic comes from being the youngest of three (3), and his older Brother & Sister have been good role models for him, when it comes to Track & Field!"  She adds, "He is competitive, and determined!"  Head Coach of the Country Mills Eagles (Anthony Mills) agrees with Mom when it comes to Jae-cion's work ethic.  "With all due respect, this Young Man works harder than most of the High School Athletes I coach.", stated Coach Mills.  "His DESIRE to be the Best He Can Be makes me wonder if he has more than his fair share, and whether his abundance comes at the lack of it in so many others.", he continues.
            His Day of Record Performances helped his Team (Country Mills Eagles) take 1st Place at the Constitution Classic earning 160 Total Team Points, and moving them up to 2nd Place in the overall Liberty Tour Team Standings.  For all of the Results just click the link below.  For all of the Constitution Classic Records, or the Liberty Tour Records, click on "Records" from the Navigation Bar, then the name of the Liberty Tour Meet.
            The 3rd leg of the Liberty Tour Track & Field Series is the President's Open, and it is going to take place at Averill Park High School on Sunday, June 9th.  It will begin at 2:00 pm.  Click here to Register.